Concussion Treatment Mississauga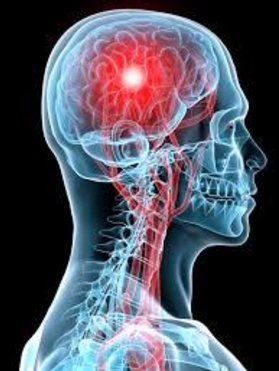 Concussion is a form of brain injury that occurs after a blow or jolt to the head that affects the way your brain functions. The nerves in your brain are overstretched or bruised due to the impact to your head. In some cases, depending on the severity of the impact to your head there might be some inflammation and swelling in your brain. Concussions are most commonly encountered in contact sports such as hockey, soccer, football or when in a motor vehicle accident. Depending on the severity of tissue damage and the area of brain that is injured your symptoms may differ.
Following concussion, it is advisable to visit your doctor or Emergency Room to rule out any serious injury to your brain. Typically, an MRI or CT Scan would be advised to rule out any serious injury to your brain.
Signs and Symptoms of Concussion:
Headache
Head "Pressure"
Dizziness
Light-Headedness
Nausea/Vomiting
Blurred or Strained Vision
Balance Problems
Sensitivity to Light
Sensitivity to Noise
Feeling "Slowed Down"
Feeling "In a Fog"
Not Feeling "Right"
Difficulty Concentrating
Fatigue/Drowsiness
Difficulty Sleeping
Excessive Sleepiness
Memory Problems
Sadness, Anxiety
Irritability
Feeling More Emotional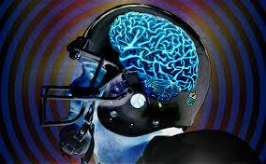 Concussion and rest:
During the initial phases of recovery, the important part of concussion management is rest and activity pacing. Your brain is in a state of energy deprivation post-concussion. It's very important that you give enough rest to your brain. However, this does not mean going into a dark room, and sleeping until you feel better. Long term effects of this approach are social anxiety, depression and fatigue.
It is important to refrain from any near screen visually stimulating activities. This includes excessive use of a phone, ipad, watching television, or using laptops. It's also advisable to minimize reading from books or ipads. Alternatively, you can call instead of texting to minimize any visual stimulation that will delay the healing process. Visually stimulating activities stress your brain and consume tremendous energy.
Low demanding activities such as brisk walking should be done with rest periods in between to prevent any deconditioning.
Concussion Rehabilitation- What to expect from your Physiotherapist?
Individualized resting strategies and home instruction to promote healing and prevent a second concussion during initial periods of recovery
Specific recommendations around accommodation at your workplace or school
Computer based testing to analyze your brain function to obtain baseline data and predict prognosis
Vison Screening
Tailor made exercises for your injuries
Customized exercises to help you with your symptoms of dizziness, vision problems and balance
Acupuncture to assist in faster recovery
Physical exertion testing and return to sports exercise program
Exercises to promote balance, agility and performance in sports
If you or someone you know has suffered from a concussion, we can help. Call today to get started at PhysioNow!
Back