FRACTURE TREATMENTS in MISSISSAUGA & ETOBICOKE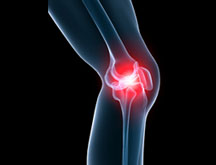 Have you experienced a fracture somewhere? Fractures can be a challenge to fully recover from. They can cause stiffness, decreased strength and poor function of the muscles and joints all around the fracture. Depending on the location of the fracture, it can affect the way you walk, function and move.
If you have experienced a fracture, presumably, you have had a period of immobilization. Once the fracture has healed properly, you will be asked to start moving the area again, but it will feel stiff and weak. In fact, many athletes have difficulty regaining their buy valium 10mg strength and mobility after fractures caused by sports injuries.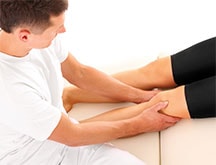 Our physiotherapists are trained to assess all of the side effects of the fracture and develop an individualized treatment plan for you to get you back to your life as quickly as possible. We will help you to regain all of your movement and strength as well as help you to function properly after the cast is removed. It is very important to regain all of these skills so that no further injury is caused by poor movement or weakness.
COMMON QUESTIONS ABOUT BONE FRACTURES
What is the expected recovery time for a bone fracture?
The recovery time for a fracture depends on the nature of the fracture. For simple fractures that only required casting, the bone is usually healed within 6 weeks. However, because the cast immoblized the invovled joint, there will be a loss of motion and strength once the cast is removed. Physiotherapy treatment will help improve these limtations. Most people will be able to regain their range of movement and strength within a 6-8 week period. Of course, these ranges are only approximations because there are so many individual differences – some people may recover sooner and some others may take a little longer.
How do I recover from a bone fracture after surgery?
After surgery, the fractured joint will be placed in a cast for a set period of time. Once the bone is healed on X-ray, the cast will be removed and the patient will be referred for physiotherapy. The physiotherapist will prescribe treatment to address the pain, swelling, loss of motion and strength. Treatment may include some pain relieving electrical modality, manual treatment, exercises and education. The physiotherapist will be able to advise the patient on when they can return to their usual daily and recreational activities.
How can I heal my bone fracture as fast as possible?
Working with an experienced physiotherapist who is going to provide the most appropriate treatment will ensure that the recovery time is as fast possible. The physiotherapist has to prescribe a good set of exercises to address the loss of motion and progress the treatment as the patient shows improvements. The patient can also help speed up the recovery by being diligent and consistent with their home exercises.
Can a small bone fracture heal itself?
Some small bone fractures are not always casted if the fracture is minor in nature. However, there may still be a removable brace that may be prescribed by the doctor. Despite the minor nature of the fracture, there may still be pain, swelling, loss of range and strength. As the fracture is healing, it is important to start physiotherapy treatment to get back to regular activities as soon as possible.
How long before I can get physio after a bone fracture?
The start of physiotherapy after a bone fracture depends on the fracture itself. For a simple fracture, physiotherapy can be started after the cast is removed, which is typically after 6 weeks' time. If the fracture required surgery, the surgeon will decide when the bone is healed enough for the removal of the cast and they will make a referral for physiotherapy at this time.
We are a very well-established Mississauga Physiotherapy Clinic with many experienced physiotherapists. Our team at PhysioNow can help you recover from your injuries in a timely manner so that you can get back to doing the things you love.
DO YOU NEED TO SEE A PHYSIOTHERAPIST IN MISSISSAUGA?
You have hurt yourself and you need to see a physiotherapist as soon as possible. If you live in the Mississauga area, you are most likely to type in "Physio Mississauga" in google and see which clinics come up! You don't have to look any further because you have found PhysioNow! We are a very established physiotherapy clinic that has been serving the Mississauga area for over 15 years. We are a highly experienced team of physiotherapists and massage therapists who can help you recover from your pain and get back to living your life! You don't need the words Physio Mississauga, you need PhysioNow!! Call us today to book your appointment!
Back