MOTOR VEHICLE ACCIDENT (MVA) TREATMENT in MISSISSAUGA & ETOBICOKE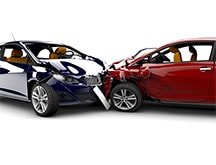 PhysioNow understands car accidents and all of the pain and annoyances that go along with them! Our primary goal is to help you to recover quickly from your injuries and to minimize as many annoyances as we can from the paperwork associated with car accidents.
We always work for you, and we coordinate all of your benefits with your Insurance Company! We are now a preferred Provider of all of the major Auto Insurance Companies. This means that organizing your treatment will be a snap!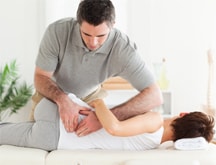 We will communicate with your doctor, your insurance company and your employer if you wish. We will complete as many of the insurance forms for you as we can to take the headache out of the paperwork! We will document any disability that you have as a result of the motor vehicle accident and fill out the necessary insurance form for you (OCF 3). We will complete your treatment plan for you also; (OCF 18 or MIG).
We are trustworthy, honest and caring! We are not affiliated with auto body shops, paralegals, or with any lawyers. We are independently owned and operated by physiotherapists and we only work for you!
How Physiotherapists Can Help After Your Car Accident
We have helped thousands of people to recover from their injuries over the years. Let us help you too! We will collect all necessary diagnostic studies including X-Rays, CT scans, MRI, and EMG tests so that we have a complete package of medical information should your injuries prove to be long lasting and or permanent. This will protect you should you ever need to mount a legal challenge in the future.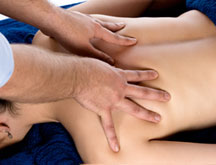 If you think your injuries are minor, it would still be wise to come in and document them in case there is any problem in the future. Symptoms can arise days or weeks after the original accident and you may not realize that the symptoms you are experiencing are connected to the original accident. Protect yourself! Get assessed by one of our Registered Physiotherapist today.
We will take care of all of the billing directly to the insurance company so that no money ever comes out of your pocket. You will automatically qualify for up to $3500 of treatment no matter what if you have been involved in a recent motor vehicle accident.
Common Questions about MOTOR VEHICLE ACCIDENT (MVA) TREATMENT
Why Did My Pain and Injury Symptoms Not Appear Until Days After the Accident?
Immediately after a car accident, your body is in shock and there are a lot of stress hormones that get released. These hormones can block your feelings of pain for the first 24-48 hours. Once the effects of the shock start to wear off, then you will start to feel more pain symptoms.
Why Should I See a Physiotherapist After Being Hurt in a Car Accident?
A physiotherapist can assess the effects of the accident on your body and develop a treatment plan that is targeted towards your specific pain and symptoms. A physiotherapist will help you reduce your pain, regain your movement and increase you strength and function. With the help of a physiotherapist, you can ensure that your pain and symptoms from an accident do not give you a lifetime of problems and limitations.
What Are the Most Common Injuries Associated with Car Crashes?
The most common injury after a car accident is whiplash, which results from the sudden forward and backward movement of the neck from the impact. Whiplash can affect multiple structures of the neck and can take a long time to heal. Other common injuries from a car accident include strains to the shoulder, mid back and low back. Concussion is also a common injury from a car accident.
Who Will Pay For My Medical Bills and Other Damages?
When you are involved in a car accident, the car insurance will pay for part or all of your physiotherapy treatment. In Ontario, the insurance regulators have made it mandatory to exhaust your extended health care benefits if you have any. The portion that your extended health care does not cover gets billed to your motor vehicle insurance. But regardless, you will not have to pay anything out of pocket to cover the costs of your treatment.
How Long Will I Need to Receive Physiotherapy Treatment?
The length of treatment depends on the nature of your injuries. Some individuals with minor injuries may get better within a few weeks. For those who have sustained more serious injuries, the treatment time may be longer as a result. In Ontario, all motor vehicle accident patients are entitled to receive a minimum of $3500 worth of treatment, which works out to approximately 4-5 months of treatment if necessary.
Back