HAND PAIN TREATMENT in MISSISSAUGA & ETOBICOKE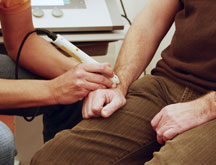 Are you experiencing hand pain? Does it hurt to handle things or hold your cup? Does your finger get stuck in one position and lock? Is it painful to turn a door handle? Are your fingers stiff in the morning?
Physiotherapy Treatment for Hand Pain!
Hand pain can be very debilitating and stop you from doing the things in your life that you enjoy. Our physiotherapists are trained to fully assess the source of your hand pain and individualize a treatment plan for you. We understand the many different causes of hand and finger pain. Let us help you today.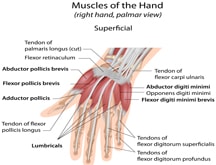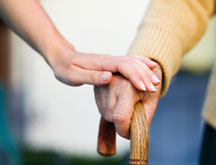 We are a very well-established Mississauga Physiotherapy Clinic with many experienced physiotherapists. Our team at PhysioNow can help you recover from your injuries in a timely manner so that you can get back to doing the things you love.
DO YOU NEED TO SEE A PHYSIOTHERAPIST IN MISSISSAUGA?
You have hurt yourself and you need to see a physiotherapist as soon as possible. If you live in the Mississauga area, you are most likely to type in "Physio Mississauga" in google and see which clinics come up! You don't have to look any further because you have found PhysioNow! We are a very established physiotherapy clinic that has been serving the Mississauga area for over 15 years. We are a highly experienced team of physiotherapists and massage therapists who can help you recover from your pain and get back to living your life! You don't need the words Physio Mississauga, you need PhysioNow!! Call us today to book your appointment!
Back