PHYSIOTHERAPY TREATMENT IN Erin Mills
PhysioNow's Erin Mills Physiotherapy Clinic is proud to offer urgent, excellent rehabilitation services to the people of Erin Mills and West Mississauga.
Located 32 kilometers west of downtown Toronto, this planned community was created by the Cadillac Fairview Corporation who planned the residential, industrial, and commercial community across unused farmlands stretching over 8000 acres in the western end of Mississauga.
One of the fastest growing areas of Mississauga, Erin Mills is also one of the most populous and takes up the largest portion of the city. It's made up of several smaller communities, and the area is traversed by many creeks and ravines which drain to the Credit River and then on to Lake Ontario. Erin Mills South was founded in the 1970s with Erin Mills West following shortly after in the mid-1980s. The fully-developed Erin Mills Central contains everything from hi-rise condominiums to low density housing and centers around Erin Mills Town Centre, completed in 1989, and Credit Valley Hospital.
West Mississauga is full of people who love to get outside and be active. But sometimes cialis sports and other physical activities come with risks of injury and muscle strains. Those who spend too much time indoors are also prone to muscle strains and may require some expert help stretching out those cramped, overused muscles. No matter what your condition, the Registered Physiotherapists and Registered Massage Therapists at Erin Mills Physiotherapy Clinic can help you get back on your feet!
OUR SPECIALIZATIONS
We specialize in: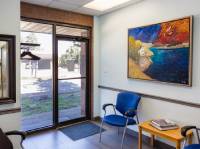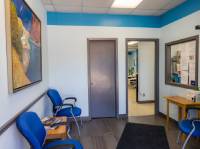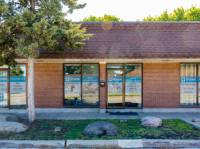 For more information about any of our services or to book an appointment, please contact us at:
PhysioNow Erinmills
3105 Glen Erin Drive, Unit 4
Mississauga, Ontario, L5L 1J3
(closest main intersection is Erin Mills Parkway and Dundas Street)
Phone:(905) 828-1458
Fax: 905-828-7138
Email: erinmills@physionow.ca
Clinic hours:
Monday: 9:00 am – 8:00 pm
Tuesday: 8:00 am – 8:00 pm
Wednesday: 9:00 am – 8:00 pm
Thursday: 8:00 am – 8:00 pm
Friday: 9:00 am – 7:00 pm
Saturday: 8:30 am – 4:00 pm
Sunday: Closed
Physiotherapy Now is based in Mississauga and Etobicoke and provides clients with Registered Physiotherapy, Registered Massage Therapy, Acupuncture, Sports Medicine, Car accident treatment, Work accident treatment, MVA injury treatment, joint bracing and Custom knee bracing Services.
Our locations currently are as follows:
Clinic hours:
Monday 8:00 am to 8:00 pm
Tuesday 9:00 am to 8:00 pm
Wednesday 8:00 am to 8:00 pm
Thursday 8:00 am to 8:00 pm
Friday 8:00 am to 7:00 pm
Saturday 8:00 am to 4:30 pm
Sunday Closed
Clinic hours:
Monday 8:00 am to 8:00 pm
Tuesday 9:00 am to 8:00 pm
Wednesday 8:00 am to 8:00 pm
Thursday 9:00 am to 8:00 pm
Friday 8:00 am to 7:00 pm
Saturday 8:30 am to 4:00 pm
Sunday Closed
Clinic hours:
Monday 8:00 am to 8:00 pm
Tuesday 9:00 am to 6:00 pm
Wednesday 8:00 am to 8:00 pm
Thursday 9:00 am to 6:00 pm
Friday 8:00 am to 7:00 pm
Saturday 8:00 am to 12:00 pm
Sunday Closed
Clinic hours:
Monday : 8:00 am to 7:00 pm
Tuesday to Friday : 9am to 5pm

Clinic hours:
Monday 9:00 am to 7:00 pm
Tuesday 9:00 am to 7:00 pm
Wednesday 9:00 am to 7:00 pm
Thursday 9:00 am to 7:00 pm
Friday 9:00 am to 4:00 pm
Saturday 9:00 am to 1:00 pm
Sunday Closed
Back