PHYSIOTHERAPY TREATMENT IN Applewood
PhysioNow's Applewood Sports & Physiotherapy Clinic is proud to offer superior rehabilitation services to the people of East Mississauga.
Nestled along the shores of Lake Ontario, Applewood's parent neighbourhood of Mississauga is the sixth most heavily populated city in Canada with a population of over 713 000 people.
After coming into being as a suburb of Toronto, Mississauga has continued to grow into a vibrant and multicultural city that placed first in fDi Magazine as the 'mid-sized cities of the future'. Now focused on building up their economical center in the downtown core, the city has become the 11th most prosperous city in North America with many major corporate headquarters make Applewood and Mississauga their home.
In fact, over 60 of the Fortune 500 companies have their headquarters – Canadian or Global – in the bustling Mississauga downtown area! Even Toronto's large international airport, Toronto Pearson Airport, is actually located just minutes from Applewood.
With lots of green space, plenty of parks, and a host of great golf courses, the people of Applewood certainly know how to get out there and have some fun. But along with all that fun, we have a tendency to run into injuries and muscle strains. Or perhaps you have spent too much time at your desk working hard and need to stretch out cramped and overused muscles. Either way, you can consider yourself lucky to have Applewood Sports & Physiotherapy practically at your doorstep!
OUR SPECIALIZATIONS
Whether you require urgent physiotherapy care or treatment for a recurring condition, you will find the treatment you need at our Applewood Physiotherapy Clinic in Mississauga.
We specialize in: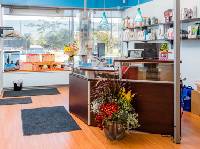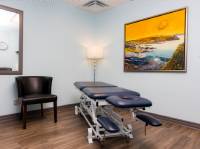 For more information about any of our services or to book an appointment, please contact us at:
PhysioNow Applewood
1077 North Service Road, Unit 25
Mississauga, Ontario, L4Y 1A6
(Cawthra Road at QEW on the North Service Road)
Phone:905-277-1782
Fax: 905-277-4118
Email: applewood@physionow.ca
Clinic hours:
Monday: 8:00 am – 8:00 pm
Tuesday: 9:00 am – 8:00 pm
Wednesday: 8:00 am – 8:00 pm
Thursday: 8:00 am – 8:00 pm
Friday: 8:00 am – 7:00 pm
Saturday: 8:00 am – 4:30 pm
Sunday: Closed
Back