PHYSIOTHERAPY TREATMENT IN Etobicoke
PhysioNow's physiotherapy clinic in Etobicoke is proud to provide the finest rehabilitation service for Etobicoke and East Mississauga residents.
Our Etobicoke physiotherapy clinic is conveniently located at 3715 Lake Shore Blvd. W, just a short walk from the Etobicoke Go Station and easily accessible by car from Brown's Line and Lakeshore Rd. E.
OUR SPECIALIZATIONS
We specialize in:
Physiotherapy Treatment For Injuries & Concussions
While the outdoors is great for taking a break from city life, injuries can happen, especially to middle-age adults and seniors. Injuries can range from sprained ankles to a broken wrist or worse. There is also the threat of concussions in kids and young adults due to collisions and falls while playing sports like baseball, soccer, and football.Like most Canadians, Etobicoke residents enjoy the outdoors, which makes it the ideal location to have the convenience of a big city (30 min. from downtown Toronto) while still having access to nature. Lakeview Golf Course, Marie Curtis Park, Etobicoke Valley Park, and Colonel Samuel Smith Park are all located in the neighbourhood and Lake Ontario is directly to the south.
Since it takes longer for middle-age adults and seniors to heal, it's imperative that they seek a physiotherapist as soon as possible to begin a rehabilitation regiment that will restore mobility and prevent further injury. This may require the use of a custom knee brace if you've recently suffered a knee injury or treating chronic pain due to a previous injury.
Dizziness & Vestibular Rehabilitation Therapy
Dizziness and loss of balance can be due to a number of factors. That's why our experienced physiotherapists at PhysioNow in Etobicoke will assess your balance and determine the best therapy. You may require vestibular rehabilitation therapy. This is something we can treat at PhysioNow. Usually it only takes a few visits to treat this condition and people recover quickly.If not addressed, an injury can linger and lead to other health issues.
Choose Our Registered Physiotherapists Therapists in Etobicoke for Better Results
Our Registered Physiotherapists and Registered Massage Therapists at the PhysioNow Etobicoke clinic can teach you how to stretch in order to relax cramped muscles. Our Physiotherapists can provide instructions on stretches and exercises to do at home between appointments. Other services that we can provide include custom knee braces as well acupuncture, if applicable.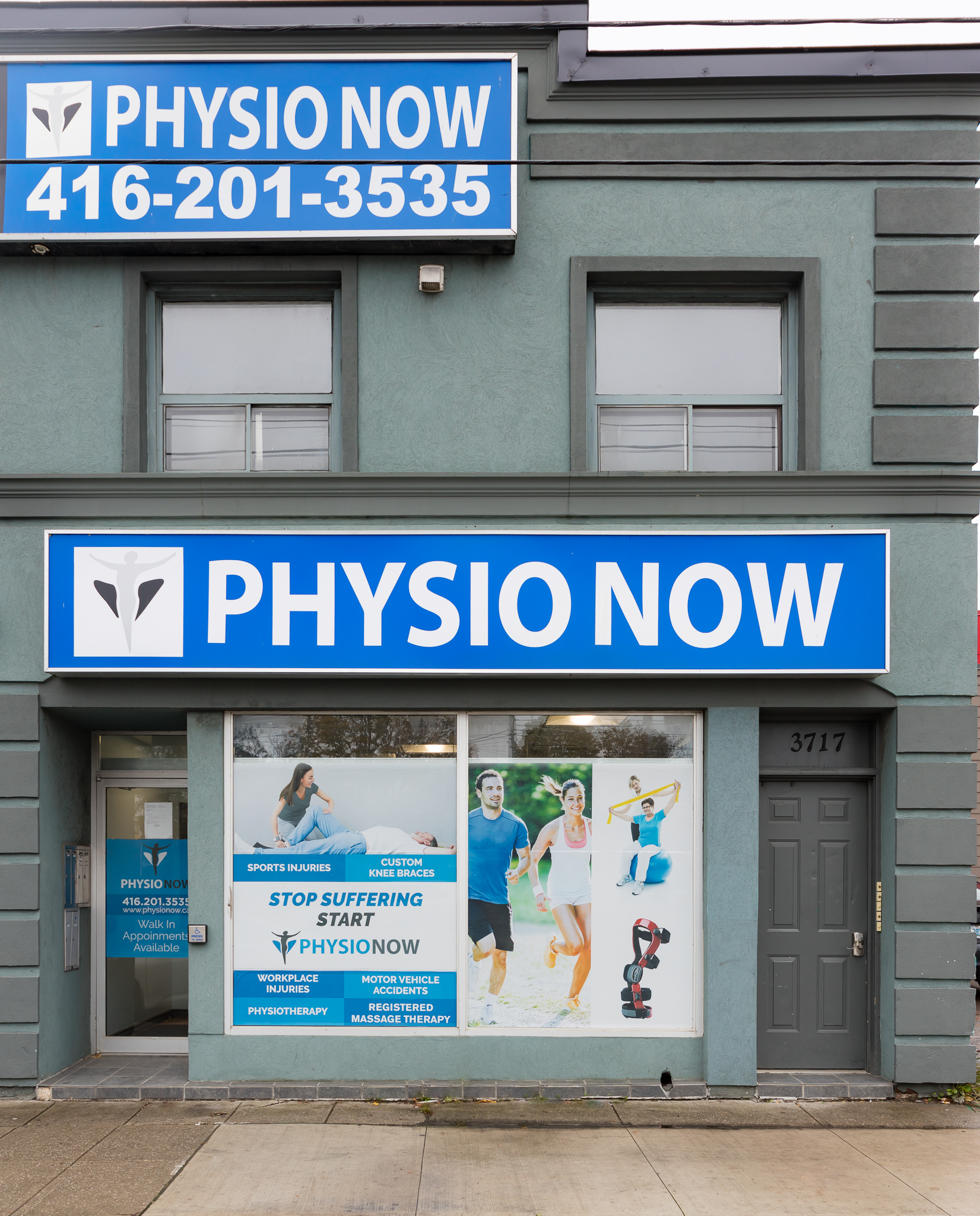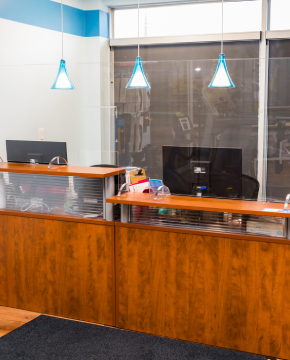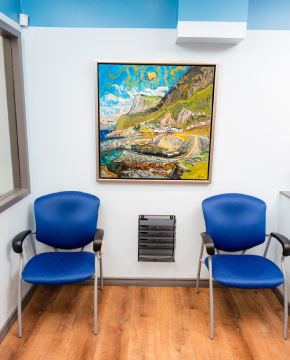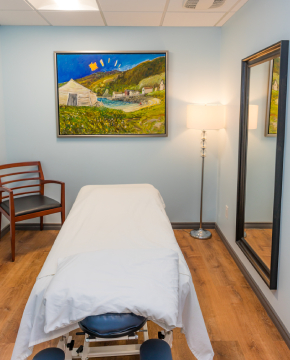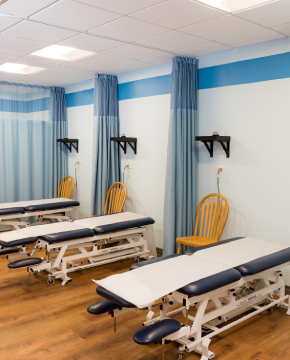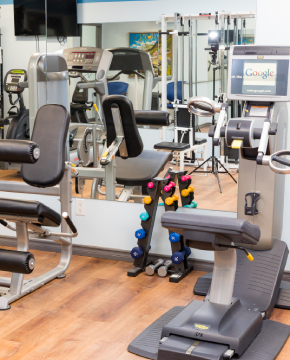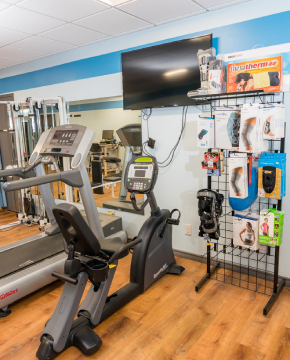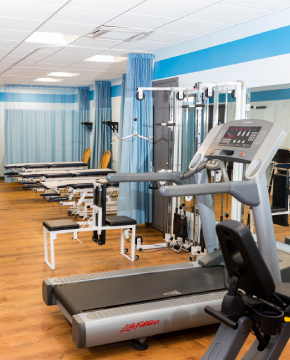 For more information about our services or to book an appointment, please contact us at:
PhysioNow Longbranch (Etobicoke)
3715 Lake Shore Blvd. W.
Etobicoke, Ontario, M8W 1P8
Phone:905-277-1782
Fax: 416-201-9090
Email: longbranch@physionow.ca
Clinic hours:
Monday: 9:00 am – 8:00 pm
Tuesday: 9:00 am – 7:00 pm
Wednesday: 9:00 am – 8:00 pm
Thursday: 9:00 am – 7:00 pm
Friday: 9:00 am – 4:00 pm
Saturday: 9:00 am – 1:00 pm
Sunday: Closed
Physiotherapy Now is based in Mississauga and Etobicoke and provides clients with Registered Physiotherapy, Registered Massage Therapy, Acupuncture, Sports Medicine, Car accident treatment, Work accident treatment, MVA injury treatment, joint bracing and Custom knee bracing Services.
Our locations currently are as follows:
Clinic hours:
Monday 8:00 am to 8:00 pm
Tuesday 9:00 am to 8:00 pm
Wednesday 8:00 am to 8:00 pm
Thursday 8:00 am to 8:00 pm
Friday 8:00 am to 7:00 pm
Saturday 8:00 am to 4:30 pm
Sunday Closed
Clinic hours:
Monday 8:00 am to 8:00 pm
Tuesday 9:00 am to 8:00 pm
Wednesday 8:00 am to 8:00 pm
Thursday 9:00 am to 8:00 pm
Friday 8:00 am to 7:00 pm
Saturday 8:30 am to 4:00 pm
Sunday Closed
Clinic hours:
Monday 8:00 am to 8:00 pm
Tuesday 9:00 am to 6:00 pm
Wednesday 8:00 am to 8:00 pm
Thursday 9:00 am to 6:00 pm
Friday 8:00 am to 7:00 pm
Saturday 8:00 am to 12:00 pm
Sunday Closed
Clinic hours:
Monday : 8:00 am to 7:00 pm
Tuesday to Friday : 9am to 5pm

Clinic hours:
Monday 9:00 am to 7:00 pm
Tuesday 9:00 am to 7:00 pm
Wednesday 9:00 am to 7:00 pm
Thursday 9:00 am to 7:00 pm
Friday 9:00 am to 4:00 pm
Saturday 9:00 am to 1:00 pm
Sunday Closed
Back