PHYSIOTHERAPY TREATMENT IN MISSISSAUGA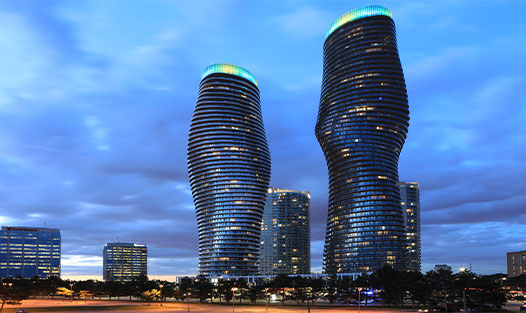 PhysioNow provides exceptional physiotherapy treatment in Mississauga. We have four locations in the city for your convenience:
All of our Physiotherapy Clinics in Mississauga are accessible by major highways and have convenient parking.
Since 2004, PhysioNow has been providing Mississauga residents with the ideal physiotherapy treatment to heal a wide range of ailments, from a sprained ankle to surgery rehabilitation, using the latest devices and techniques. This is in order to better communicate with your physician on the appropriate approach to healing your injury. In addition, we facilitate the navigating of the Ontario health care system by requesting the necessary diagnostic imaging — this way you receive only the best medical care.
Plus, we include all of our patients in the process of planning their physio treatment.
PHYSIONOW'S SPECIALIZATIONS
We specialize in:
PhysioNow Physiotherapy Clinics in Mississauga:
1077 North Service Road, Unit 25
(Cawthra Road at QEW on the North Service Road)
Mississauga, Ontario, L4Y 1A6
LEARN MORE
3105 Glen Erin Drive, Unit 4
(closest main intersection is Erin Mills Parkway and Dundas Street)
Mississauga, Ontario, L5L 1J3
LEARN MORE
1150 Lorne Park Rd, Unit 4
(in the Battaglia's Plaza on Lorne Park Rd, 3 blocks north of Lakeshore)
Mississauga, Ontario, L5H 3A5
LEARN MORE
4557 Hurontario Street, Unit B-10,
Mississauga, Ontario, L4Z 3M2
LEARN MORE
For more information about our services or to book an appointment at one of our Physiotherapy Clinics in Mississauga, please contact us.
Clinic hours:
Monday: 9:00 am – 7:00 pm
Tuesday: 9:00 am – 7:00 pm
Wednesday: 9:00 am – 7:00 pm
Thursday: 9:00 am – 4:00 pm
Friday: 9:00 am – 4:00 pm
Saturday: Closed
Sunday: 9:00 am – 4:00 pm
Back