Neck Pain Treatments Mississauga & Etobicoke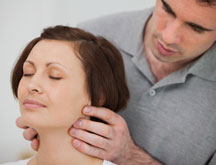 Neck pain is one of the most common types of injuries and it affects people from all walks of life. Many times you have no idea what has caused your neck to hurt but it sure gets in the way of doing all of your normal activities.
Neck pain can feel like a knot, frequent stiffness especially in the mornings after waking, or very severe pain that starts in your neck and feels like it is travelling into your shoulder or down your arm. Sometimes it can feel like it is pain in your upper back or it can cause headaches. Most often it affects your ability to turn your head or look up or down. Driving can be difficult. Occasionally you may feel that you have numbness, weakness or tingling down one or both arms.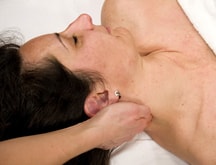 You may have neck pain as a result of whiplash from a fall or a motor vehicle accident.
The causes of neck pain are diverse ranging from joint pain to disc pain to ligament injury from whiplash. Sometimes it can be caused from compression of a nerve either from a disc herniation or degenerative changes in the joints.
No matter what the cause, it always gets in the way of every day life activities! It can interfere with all the fun things that you would rather be doing and can often interfere with sleep!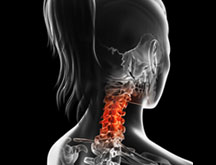 We can help! The physiotherapists and Massage Therapists at PhysioNow are trained in the most up to date treatments available to make the pain go away quickly.
We have helped thousands of patients to get back to their lives. Let us help you too!
Call today for an appointment at !
Back