Registered Massage Therapists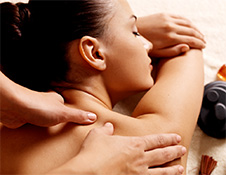 Our team of highly skilled Registered Massage Therapists in Mississauga will help you achieve your goals to become tension and pain free in a safe and relaxing environment.
Our mission is to provide you with the best service possible with the highest quality of care from our dedicated, skilled team of Registered Massage Therapist`s (RMT's).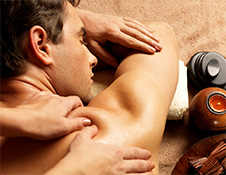 Some of the most popular types of massage therapy offered at our clinics include the following:
Trigger Point Therapy:
Relieves tight areas deep within muscle tissue known to cause pain
Manages pain associated with tension and chronic injuries
Deep Tissue Massage:
Helps to release muscle tension
Loosens scar tissue and aims to gently lengthen muscles
This is Ideal for chronic and overuse injuries
Swedish Massage:
Very relaxing, this therapeutic approach is often light to medium pressure
Encourages circulation and lymph movement
This is recommended for stress-related conditions and chronic pain
Sports Massage:
Improves muscle flexibility which may reduce the risk of injury
This can reduce post-workout recovery time
All Massage therapists at our facilities are registered so that you may claim back the fees through your extended health insurance plan. In many cases we can bill your insurance company electronically so you can just relax and enjoy the massage therapy without worrying about sending in the bill to get your money back. Our Registered Massage Therapists can facilitate your recovery from motor vehicle accidents, work injuries, sports injuries or everyday pains and strains.
Call today for an appointment at Physio Now!
Back