Shoulder Pain Treatment Mississauga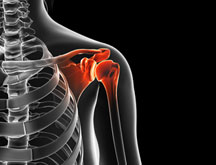 Are you suffering from shoulder pain? Shoulder pain is one of the most common types of injuries. Does your shoulder hurt to put on your seat belt or reach into the back seat? How about reaching into the top cupboard or putting on a shirt or sweater? Does the pain ever shoot down your arm or back up to your neck? Is it painful to sleep or turn over in bed?
All of these are symptoms that can be caused by a problem with your Rotator Cuff or can be caused by a problem in your neck that is sending the pain into your shoulder. Dislocations, AC joint sprains/strains dislocations, osteoarthritis, or multiple other causes may be responsible for your pain. Sports injuries are also a common cause of prolonged shoulder pain.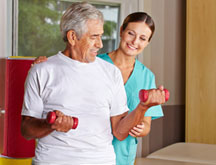 We can typically determine the source of the pain immediately upon your first assessment at the clinic. Treatment is started on your first visit and often the symptoms start to decrease quickly thereafter.
If you have had any diagnostic tests done, we will gather the results and incorporate the information into the final diagnosis. If we feel that further tests are required, we will communicate with your doctor with your permission and explain what we think needs to be done to properly diagnose your condition.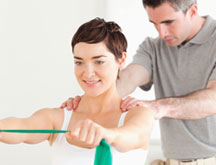 We will develop a personalized treatment plan for you and provide hands on treatment with the physiotherapist at every visit. We will prescribe injury specific exercises to speed up your recovery. We will take the time to explain everything to you so that you fully understand what is going on with your shoulder and how we will proceed to speed up your recovery.
Getting back to your life and all of your activities as quickly as possible is the goal!
Call today for an appointment at !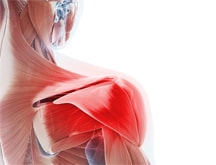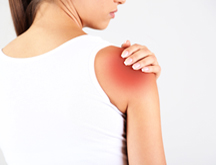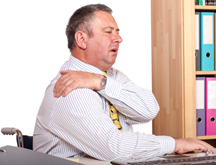 Back