Cancer Rehabilitation
What is Cancer?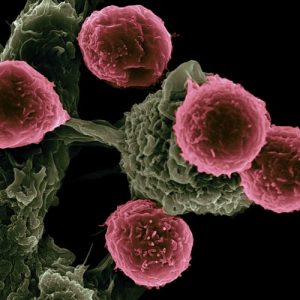 Cancer rehabilitation is an important part of a patient's cancer recovery journey.  But it is important to understand what it mean to have cancer.
Firstly, the normal, healthy cells of our body go through stages of development, maturity, and death.  Importantly, cell death is part of the normal life cycle of tissues.  In short, this process allows for the removal of older and damaged or abnormal cells from the body and the addition of new healthy cells.  However, with cancer, the old, damaged, or abnormal cells do not go through the process of death.  That is to say, they continue to accumulate and grow, spreading into surrounding normal tissues.  Moreover, these abnormal cells are capable of surviving and can do a lot of damage to the body.  Consequently, cancer cells can:
Invade surrounding healthy tissues
Develop their own blood supply
Eat away at bone
Add extra bone where none is needed
Use the blood vessels and lymph channels to spread across the body
What are the Stages of Cancer?
There are so many different types of cancer diagnoses.  Therefore, there is a classification system in place to help describe the overall severity of the disease.  In short, cancer is classified by how much cancer is in the body and where it is when it is first diagnosed.
0 – abnormal cells are present but have not spread to nearby tissues
 1 –  cancer has spread to other tissues in a small area
2 –the tumour is between 20-50mm and some lymph nodes are involved or a tumour larger than 50mm with no lymph nodes involved
3 – the tumour is larger than 50mm with more lymph nodes involved across a wider region
4 – cancer has spread beyond where it started to other parts of the body
What are the different types of cancers?
Cancer is such a variable disease and can affect so many different organs and tissues.  In other words, cancer is not really one disease.  For example, according to the Canadian Cancer Society, there are more than 200 different types of cancers.  Some of the most diagnosed cancers include:
Breast
Colorectal
Liver
Lung
Melanoma
Pancreatic
Prostate
Metastatic
What causes cancer?
Most cancers do not have one single cause.  Cancers usually develop from a combination of different risk factors.  However, it is possible that some people develop cancer without having any risk factors.  There are some risk factors that can either increase the risk of starting cancer or helping it grow.  These include:
Increased age
Smoking
Increased sun exposure
Genetic changes
Increased weight or obesity
Poor diet
Sedentary lifestyle
Increased alcohol consumption
Exposure to harmful chemicals
Having certain types of infections
What are the statistics on cancer?
The Canadian Cancer Society has a wealth of information on cancer statistics.  Some of the most notable are:
In Canada, an estimated 225,800 new cancers would have been diagnosed in 2020
Lung, colorectal, breast and prostate cancers will make up about half of all the cancer diagnoses in 2020
Approximately 1 in 2 Canadians will develop cancer in their lifetime
These statistics make it very clear that there are thousands of people who have undergone cancer diagnoses and treatments.  The good news is that research has come a long way and the survival rates for some of these cancers have improved greatly.  For example:
2012-2014 data reveals that 63% of Canadians diagnosed with cancer are expected to survive for 5 years or more after their diagnosis

This is increased from 1992-1994 data, which had the survival rate at 55%

The 5-year net survival rate for colorectal cancer is about 65%
The 5- year net survival rate for prostate cancer is 93%
The survival rate for breast cancer in 2019 is estimated to be 95%
What factors have contributed to this increased survival rate?
Ongoing research in the field of cancer
Early detection through screening
Genetic surveillance for specific genes
Better treatment options
What are some of the treatment options for cancer?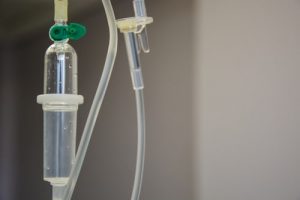 There are a variety of medical treatment options available for cancer.  However, the exact nature of the treatment will depend on the specific type and stage of cancer that is diagnosed.  The most common forms of treatments available include:
Surgery
Chemotherapy

Treatment that addresses the potential spread of cancer cells away from the origin
Usually given through an IV
The length of treatment is determined by the nature of the cancer

Radiation Therapy

Treatment that is used to reduce the risk of local cancer recurrence

Hormone Therapy

Medication that slows the growth of cancers like breast, prostate and uterine cancer that use sex hormones, such as estrogen, progesterone and testosterone to grow
Is there a role for physiotherapy in the treatment of cancer?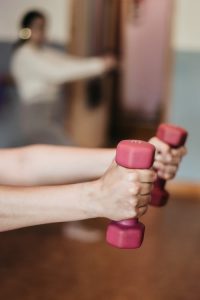 Interestingly, the field of Cancer Rehabilitation is relatively new compared to other specialties of physiotherapy.  This means that not many patients who have undergone cancer treatments would have been referred to physiotherapy.  For example, a 2012 study demonstrated that 6 years after a breast cancer diagnosis, 63% of women had no physiotherapy or active cancer rehabilitation.
Why is this important? 
Medical cancer treatment options have provided an improved survival rate.  However, the same treatments can produce some very significant side effects and complications.  These can include:
Pain
Decreased range of motion
Reduced strength
Impaired mobility and function
Balance impairments
Fatigue
Lymphedema
Axillary web syndrome
Pelvic and sexual health problems
Consequently, these complications can be very debilitating for people going through recovery following a cancer diagnosis.   Specifically, they can severely affect a person's ability to get through their day to day responsibilities.  For example, these side effects or complications can limit a person's ability to complete their:
Self care activities, such as bathing and dressing
Work responsibilities
Caregiving for children or ageing parents
Recreational activities
 How can physiotherapy help with the complications from cancer treatment?
A registered physiotherapist who has training in cancer rehabilitation can help manage a lot of the treatment complications.  Just like with any other injury or pain problem, the physiotherapist will perform an assessment and determine the areas that need treatment.  They will assess:
Range of motion of the affected areas
Extent of any swelling
The nature of the surgical scars
Sensitivity of the surrounding skin
Presence or absence of Axillary Web Syndrome for breast cancer patients
Functional limitations
The treatment after cancer treatment can include a variety of techniques:
Manual therapy for the surgical scars and stiffened tissue
Manual therapy to reduce and manage swelling
Exercises to improve range of motion and strength
Education regarding pain, preventing/managing lymphedema, skin care and energy management
Going through a diagnosis and treatment of cancer can be a very traumatic and stressful experience.  Physiotherapy can help play an integral role with cancer management.  It is important for these patients to get the help they need to ensure that their quality of life remains positive.
Call PhysioNow today to book your appointment and let us help you get back to living your life!