How to Safely Get back into Exercise during the Pandemic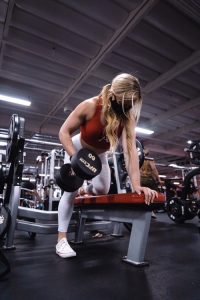 Everyone knows the importance of regular exercise and movement.  Up until 2020, a lot of people had exercise in their weekly routines.  However, once Covid-19 became a real threat in the world, exercise was greatly affected.  Exercise during the pandemic seemed like the last thing on people's minds but the lack of it has definitely made huge impacts on people's health.
How did the Covid-19 pandemic affect activity?
During the Covid-19 pandemic, everyone's lives drastically changed.  Other than essential workers, most everyone else was forced inside to help prevent the spread of the virus.  A lot of people had to set up home offices and work from home.  Although this took away a lot of the financial burden of not losing work and long commuting times, it did create other problems.
What kind of problems did working from home create?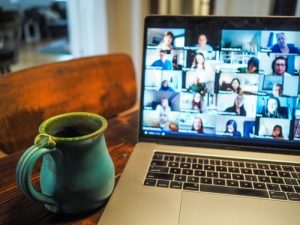 Working from home created a situation where people felt pressured to work more, which meant that they moved less throughout the day.  In an office setting, people had to leave their workspaces to get to the copy room, go to meetings, grab snacks or lunch, and collaborate with colleagues.  In contrast, at home people had access to all these work elements right at their desks.  This creates for a long and sedentary day for people.  This pandemic has been ongoing for over 15 months so that is a long time to be stuck in a sedentary lifestyle.
How did Covid-19 affect the ability to exercise during the pandemic?
The other aspect of the pandemic that has affected the activity levels of people is the closure of gyms and other recreational activities that would normally get people moving.  Some people continued to exercise in their homes but not everybody had access to equipment or programs that they were able to complete at home.  Also, some people did not feel motivated to exercise at home at all and just stopped trying as a result.
All in all, this created a situation where a lot of people became deconditioned and developed several orthopedic problems such as neck and back pain and stiffness.
What are the benefits of exercise during the pandemic?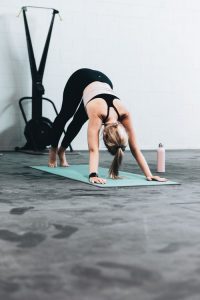 There are numerous benefits to regular exercise.  Lots of research shows that exercise is the best medicine for so many conditions.  For this reason, it is important for people of all ages to include regular exercise as part of their routine.  Some of the benefits to exercise include:
Reduce risk of heart disease
Management of blood sugar levels
Weight management/loss
Strengthen bones and muscles
Management of stress and mental health
Increase sleep quality
Improve overall health
How do I get into exercising again without hurting myself?
Throughout the pandemic, a lot of people have developed aches and pains due to inactivity and working in non-ergonomic home offices.  The most common areas of pain have been:
Neck Pain
Thoracic Pain
Low Back Pain
Shoulder Pain
General deconditioning
Thinking of getting back into exercise can be stressful, especially if you have been inactive for a long time.  However, exercise is an important part of achieving a healthy lifestyle and preventing a whole host of orthopedic and medical issues.  If you have areas of pain or generally feel deconditioned but would like to start exercising, getting some guidance will help ease some of the stress.
What are the best exercises for me to do?
A great place to start is to see a Registered Physiotherapist, who will assess your pain or overall strength and give you a starting point for your exercises.  Your first appointment will be an assessment where the physiotherapist will look at your range of motion, strength, and functional abilities.  They will help you make realistic goals and recommend the right exercises to achieve those goals.  A Registered Physiotherapist can help start you on a path for consistent exercise during the pandemic.  They will also help monitor your response and ensuring that your pain is managed.
Once you have started an exercise program with your physiotherapist, you may feel more confident to continue onwards with exercises on your own or continue to seek the guidance of a personal trainer to further progress your strength and endurance.
What are some options for exercise within the restrictions of the pandemic?
There are lots of different options for exercise during the pandemic.  One of the key things to remember is that if you have taken a long break from exercise, it is best to ease back into it instead of going full force.  This will help you develop consistency as well as prevent injuries.  Some easy exercise options to start with include:
Walking
This activity is adaptable to meet anyone's fitness ability by adjusting for pace and distance.
It is safe to complete since you can keep your distance from others.
Walking does not require any special equipment except a good pair of walking shoes.
Walking is also great because you can do it outside and get some fresh air.
Cycling
This activity is easily adjustable to individual ability by changing the pace, distance, and terrain.
Cycling is a great way to build cardiovascular ability.
Also, for those who have arthritis in their knees, biking is a great non-weightbearing option.
Check out ActiveTO for great route options in the City of Toronto that still allow for social distancing.
Yoga/Pilates
These types of exercises can be done indoors or outdoors and are a great option for improving flexibility, core strength and overall wellbeing.
These exercises are also low impact and are a great way to get into a regular exercise routine.
A lot of people also find that Yoga and Pilates have a calming effect on the mind and body which is a much needed during these times of high stress.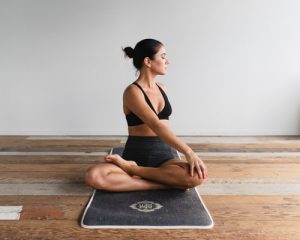 General strengthening or HIIT exercises
These types of exercises can also be modified to suit the fitness levels of the individual.
There are a lot of programs available online that guide you through various exercises that can be completed at home.
Some of these programs will require some basic equipment like weights or resistance bands but there are a lot of "no equipment" options as well.
These are just a few options to exercise during the pandemic.  However, there are so many different options for getting your body moving and building your strength and energy levels.  The most important thing about getting back into exercising is that you start small and stay consistent with your activity.  Also, choose activities that you enjoy doing so that it's something you look forward to doing.  If it feels like a chore, you are less likely to stay consistent, which is the most important thing when trying to get into a healthy lifestyle.  Do not let the pandemic stop you from living a healthy life.  A Registered Physiotherapist can help get you on the right track safely.
Call PhysioNow to set up an appointment with a Registered Physiotherapist.