Treatment after Car Accidents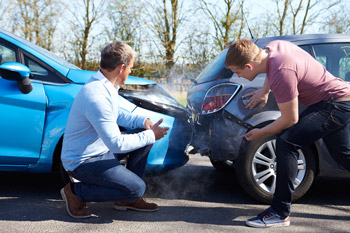 Car accidents are events that no one wants to be in.  Unfortunately, traffic, weather conditions and bad driving result in hundreds of car accidents. These accidents occur daily, such as in Mississauga, Etobicoke and Oakville.  These accidents can range from minor to horrible accidents. As a result, these terrible accidents can cause serious injuries. Thankfully, many of the accidents have few long lasting effects on your health.  However, any accident can really affect your life. Physio for car accidents can help restore your health.
Role of your Car Insurance
There many things you need to do after a car accident. Firstly, you will need to tell your car insurance about the accident. Secondly, you will need to deal with the damages of the vehicle.
Above all, you need to recover from your injuries.  It is important to report the accident as quickly as possible.  As a result, it makes dealing with the car insurance a lot easier. If there are injuries , you can use the car insurance benefits to get physio for car accidents.
You will be assigned an adjuster from your car insurance to help you with your claim. As a result of the injuries, your adjuster will suggest Physio for car accidents.
The adjuster has a list of preferred clinics that provide Physio for car accidents. Many of these clinics will be located in Mississauga, Etobicoke and Oakville.  PhysioNow is a preferred car insurance provider that will be included on the list from your adjuster. 
What to expect at your assessment?
PhysioNow has 4 locations across Mississauga, Etobicoke and Oakville. We receive many referrals from people involved in car accidents. Our front desk staff will call you to book your initial Physio appointment.  When you come in for the assessment, firstly we will get a bit of information about you and the accident.  The role of the clinic administrator is to simplify the process of booking and billing. 
Physio for Car Accidents Plan
Secondly, you will meet with the Registered Physiotherapist. The Physiotherapist will ask about the accident and assess your painful areas.  Once the Physiotherapist has all of the information, they will complete your treatment plan. We will submit this to the car insurance adjuster on your behalf.  This document will outline your injuries, and any medical history. It will also include the number and type of treatments that the Physiotherapist is recommending for you.
Car Accident Physio Options
Your Physiotherapist may also recommend massage therapy or other products to help you get better faster.  The exact timeline of the treatment plan and how many visits are allowed will be dependent on whether the injuries are considered "minor" or "major" by the car insurance company.  The Physiotherapist will be able to decide which treatment guideline that applies to you and they will discuss this with you.  Once the forms are completed, the Physiotherapist will review the contents of the plan with you.
Follow-up Car Accident Physio Appointments
Follow-up appointments will focus on treatment and helping you to get better.  The type of treatment received depends on the injuries. Normally, treatments will be as follows:
Firstly, you will get machines put on that reduce pain.
Secondly, hands on treatment techniques and lastly, exercises for home. 
Recovery from a car accident can take time. The body takes in a lot of stress from the accident. Therefore, these injuries take a long time to heal.  As a result, it is important to stay consistent with your treatment. In this way, the body can benefit the most.  The goal is to help you to return to all of the activities that you were able to do before the accident.

FEES for Physiotherapy/ Massage Therapy after a Car Accident
All fees should be covered for the treatment you receive after a car accident. By law, your Physiotherapy clinic is required to first bill any extended health insurance (EHC) that you may have. Anything that is not covered by your EHC insurance is then passed on to your car insurance. You should never be out of pocket for treatment received for Physio after Car Accidents.
Our Physio clinic administrators will try to take the work out of the billing and paperwork for you! If you or someone you know has been involved in a car accident, Please give us at 289-724-0528. At PhysioNow we are ready to help! Same day appointments are often available. We have highly trained Physiotherapists and Massage Therapists at all of our locations.