Pelvic organ Prolapse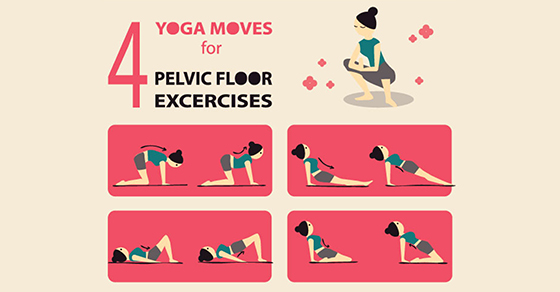 Pelvic organ prolapse is a very annoying problem. Pelvic organs, such as the uterus, cervix, bladder or bowel, may protrude into the vagina because of weakness in the tissues that normally support them. It is a disorder described as a protrusion at or near the vaginal opening. This may or may not cause perineal pressure. This condition is aggravated by standing and relieved by lying down.

Causes of Pelvic Organ Prolapse:
Vaginal child birth
Advancing age
Increased body weight
Hysterectomy
Chronic straining
Abnormalities of connective tissue
Connective tissue repair causes some women to have disruption, stretching, or dysfunction of the connective-tissue attachments of the vagina, or both. This can result in prolapse.
Symptoms of Pelvic Organ prolapse:
The symptoms can vary, depending on the type of prolapse. Generally, people have several complaints. These include bladder, bowel, and pelvic symptoms. Symptoms can include Urinary retention. They can also include changes in bowel function. Many women with pelvic organ prolapse have no symptoms, and do not need treatment. When pelvic organ prolapse causes symptoms, options include observation, conservative pelvic health physiotherapy treatment, and surgery. You can also use a pessary. A vaginal pessary is a removable device placed into the vagina. It is designed to support areas of pelvic organ prolapse.
http://www.webmd.com/urinary-incontinence-oab/placement-of-a-pessary
Treatment for pelvic organ prolapse:
NO effective prevention strategies for prolapse have been identified. However, options include weight loss, and reduction of heavy lifting. There are also various treatments used for constipation. These options can be discussed with your pelvic health physiotherapist. Other treatments include surgery, mechanical devices and pelvic floor exercises.
Conservative management approaches include giving lifestyle advice and delivering Kegel exercises. Kegel exercises are often used in cases of mild to moderate pelvic organ prolapse. Simple instructions are not considered adequate training for a Kegel exercise program (Bump et al 1991). The Society of Obstetricians and Gynecologists of Canada recommends that proper performance of Kegel exercises should be confirmed by digital vaginal examination or biofeedback. This can be done by a skilled Pelvic Health Physiotherapist. PhysioNow has the ability to do this type of treatment at all of our Physiotherapy clinics in Mississauga.
Electrical stimulation with sensor probes can also be used for pelvic floor muscle strengthening.
Kegel Exercises
Finally, it is IMPORTANT TO UNDERSTAND that pelvic organ prolapse is not a gynecological disease but a FUNCTIONAL problem. Pelvic health Physiotherapy can Help! Call PhysioNow today!