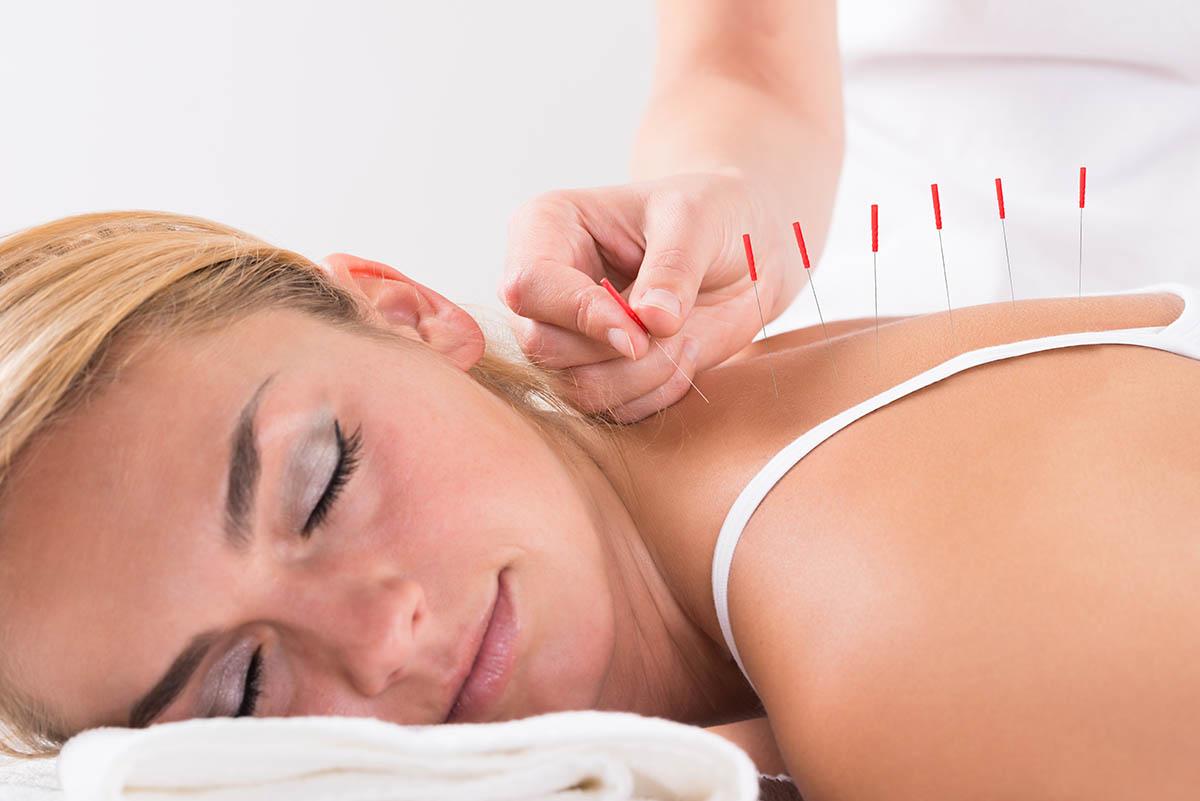 Acupuncture: Neck pain
Almost everyone will experience some sort of neck pain or stiffness during their lifetime. However, certain occupations appear to be predisposed to neck symptoms.  Acupuncture: Neck pain may be able to help.
Manual laborers, for instance, have more symptoms than office workers.  The type of work seems to affect the risk. A person's age and a history of twisting and bending during work can also contribute.
Studies have shown acupuncture: Neck Pain to be effective in relieving certain types of neck pain.  This is especially true for neck pain  caused by whiplash. Some studies suggest acupuncture can treat degenerative neck disorders such as ankylosing spondylosis and cervical spondylosis.  In many cases, acupuncture: Neck pain has worked for patients whose conditions could not be solved using conventional approaches.
¬ Mechanism of action of Acupuncture: Neck pain
Release of opioid peptides.Opioids are naturally occurring chemicals in the brain that have apain killing effect. The release of these opioids plays a large role in the reduction of pain. There has been lots of evidence to show that acupuncture stimulates the central nervous system.  This causes the release of these pain killing chemicals.
Alteration in the secretion of neurotransmitters and neurohormones.Acupuncture is said to activate the hypothalamus and pituitary glands. This changes the release of these chemicals. These particular chemicals play a direct role in the feeling of pain. It also affects the activity of an organ . Evidence has shown that acupuncture alters this secretion in a manner that reduces pain.
Stimulation of electromagnetic points on the body. The 2,000 points of the body that acupuncture focuses on are thought to be special conductors of electromagnetic signals. Stimulation of these areas is believed to start the flow of endorphins—the body's natural painkillers.¬ Indications for Acupuncture: Neck pain

Sudden Force/Automobile Accident
Degenerative Disc Disease
Overuse/Improper Use
Osteoporosis
Neck Strain
Degenerative Arthritis
Whiplash
Muscle Tension or Spasm
Bone Spur
Herniated or Protruding Disk
Pinched Nerve
Ligament/Muscle Tears
Cervical Spondylosis
Ankylosing Spondylosis

¬ Contraindications of Acupuncture: Neck pain

There are very few situations where acupuncture is not advised:

When someone has a hemophilic condition
When a  patient is pregnant – certain acupuncture points and needle manipulations should not be used during pregnancy
If a patient has a severe psychotic condition or is under the influence of drugs or alcohol

Check out this link for a bit more information about the use of Acupuncture: Neck pain.

¬ Types of application of Acupuncture: Neck pain

Basic needlingNeedles are inserted to a depth of 4–25 mm and left in place for a period of time (from a few seconds to many minutes). There are often 6–12 needles (and sometimes more) inserted at different acupoints at the same time. The sensation is often described as a tingling or dull ache at the entry point. Many people say they feel very relaxed or sleepy, and some report increased energy levels afterwards.
Electro acupuncture (EA)A tiny focused electric current is applied to the skin at the acupoints or can be applied to the needle itself.

If you would like to meet with a Registered Physiotherapist that is trained to do Acupuncture: Neck Pain,   please call PhysioNow today! Our experienced physiotherapists would be happy to help !