Sport Physiotherapists are registered physiotherapists who have completed post graduate education. They have developed expertise in sports therapy and the special challenges that occur with all athletes – elite to the weekend warrior. They are on-field experts with advanced first aid and concussion assessment skills. They also have extra training in many areas needed for returning to sport at the best level and with a decreased risk of reinjuring. To truly be ready to return to sport and to perform at your best, your physiotherapist should look not only at the area of injury but how it relates to the whole body's movement. Many of us have heard that a soccer kick comes from the hip, or we have practiced winding up for a slap shot. An example of a this is how the forces travel from the hip through the knee and into the soccer ball. A Sport Physiotherapist can evaluate and then train, not only the strength and movement of these joints, but the coordination and power. This is done through sport specific training and exercise that is individually designed for you,the athlete and the sport you love to play.
Sports Physiotherapists are also excellent tapers and can teach you how application of support and protective bracing can get you back to the game faster. How can a professional athlete can get back to sport so quickly, when the doctor has said that my injury will take 6-8 weeks? Taping, proper support and bracing are the tools that Sports Physiotherapists use to speed up the rehabilitation process and return athletes to sport faster.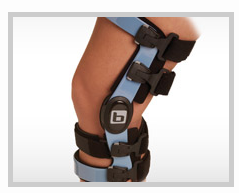 Finally Sports Physiotherapists have additional training in key elements of healing such as nutrition and increasing and maintaining cardiovascular fitness. So to get you back in the game faster… and safer, make sure to seek out a Sports Physiotherapist.